Remembering Rick Roberts, A Radio Giant
Style Magazine Newswire | 3/25/2013, 3:49 p.m. | Updated on 3/25/2013, 3:49 p.m.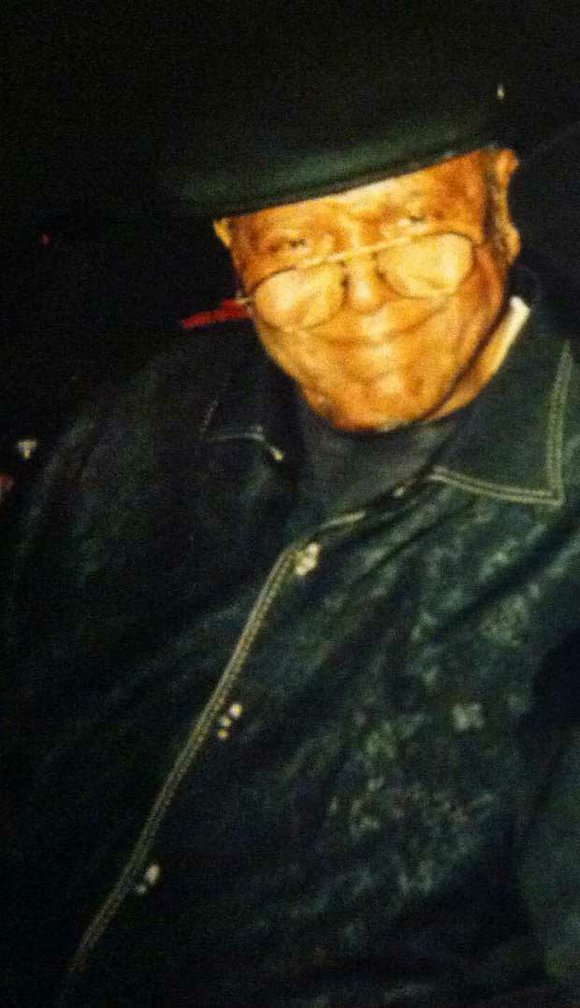 In 2009, KTSU 90.9 FM public radio station located on the campus of Texas Southern University paid special recognition to a radio legend, Rick Roberts; he passed on Thursday, March 21, 2013. Roberts was the general manager of KTSU in the 80s and was a radio giant. He became the manager of the station after the death of Bernard Walker. Walker, the former General Manager of KYOK AM and vice president of Starr Broadcasting, was the consultant to the station and the person responsible for recruiting the management for KTSU. Roberts was the program director at the station before becoming General Manager and was responsible for bringing stability to the station's programming. During his employment, Roberts placed thousands of selections of music on carts: Jazz, Blues, R&B, Gospel, etc. KTSU had no budget for programming, but Roberts who was knowledgeable of all the music genres was a programming genius. It was amazing what he was able to accomplish with no budget. He had relationships with record producers and nationally known artists who would get music from all over America; he was well known throughout the nation as one of the best black radio programmers in the country. There was no song that a listener would request that the station didn't have because Roberts had all of the hits and classic songs programs on radio carts.
A graduate of Worthing High School, Roberts began his broadcast career at KYOK AM radio station. At that time black radio was not recognized in the radio ratings (Arbitron, radio research, etc) and there were only two Black radio stations in Houston: KCOH and KYOK. They were the only radio stations that did black programming at that time. Rick Roberts had an articulate, velvet voice and a great command of the English language. Radio personalities were heroes in the black community because they were the individuals that provided the community with their musical diets along with news and information. Roberts was known as a champion in the community of assisting the underserved and was always doing benefits for non-profits, little league sports teams, speaking at schools and organizations that needed the radio station assistance.
He was known for breaking new artists and introducing new songs, and he was also known for his great interviews with such artists as James Brown, Aretha Franklin, Ike and Tina Turner and many others. At KYOK in the 70s as the program director, he was a part of the first radio station on wheels, which was a mobile home that housed KYOK. The station would do remote broadcasts all over the city of Houston; this revolutionary radio concept would draw large crowds wherever it went to do a remote broadcast.
Rick Roberts was one of the first African Americans in the nation to do live play-by-play football broadcasts. Not only did he do it but he was one of the best. He was the voice of Texas Southern University Tiger Football, high schools and other college broadcasts, and was responsible for mentoring others in radio. He was a production expert and could splice and edit radio spots like no other. One of the other great attributes of who Rick Roberts was could be defined by the lives of radio personalities and broadcast students that he touched. Ralph Cooper, Don Sams, Michael Harris, Rick Lauderdale, Detra Ward, Charles Hudson, Larry Hale, Ed Shannon, Tommy Dee, Rickey Williams, Don Rosette, and the list goes on and on are all individuals who have had careers in broadcasting and could probably, like myself George Thomas, could tell you a great Rick Roberts' story.
He had a gentle personality and understood his life purpose of helping others who wanted a career in broadcasting. During his era there were no schools for radio broadcasting; there was the Colombia School of Broadcasting where a person could get a radio certificate, but there was no place for blacks to train and get hands- on experience. The only place to get that was at a radio station, and Rick was always ready to assist anyone who wanted a career in radio broadcasting. He was always willing to do what it took to assist others in achieving their goals. The success of KTSU today can largely be attributed to the contributions made by Rick Roberts who was at the station early in the morning and especially on holidays to ensure that programming ran on time and that the audience received its diet of musical food. More importantly, he lived his life purpose of sharing his talent with others. He understood that the talents God Blessed him with were not given to him to possess. He gave them to him to pass on to future generations, and Rick Roberts lived his life doing just that.