Carter's Kids Foundation: Building Hope for Disadvantage Youth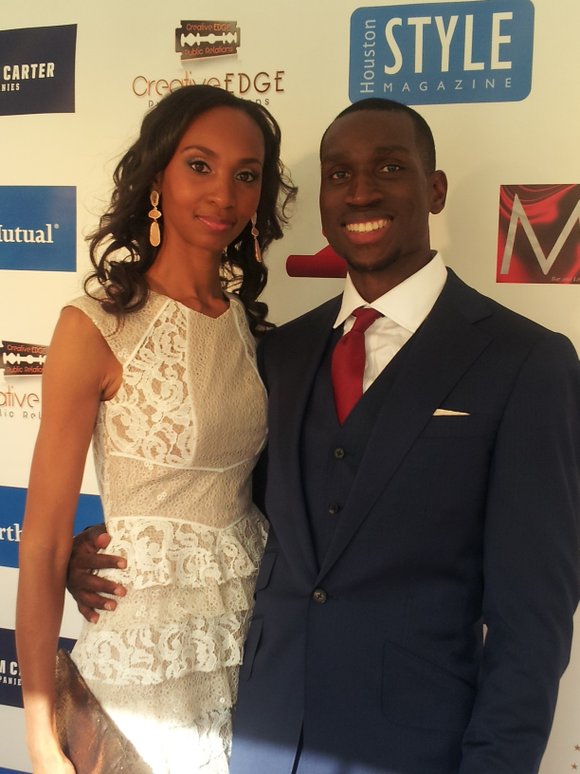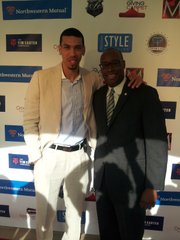 Having retired from the NFL a few years back, veteran wide receiver Tim Carter has come out of retirement and is running full speed again. Well, this time he is busy catching up with friends to gain their support and making big plays toward building a multi-purpose social skills development facility to impact the lives of over 50 disadvantaged youth in the Houston area.


Carter, along with his younger brother Patrick, also a retired NFL player has co-founded the Carter's Kids Foundation that works with teen-aged foster kids to provide resources that give the youth an opportunity to strengthen their social skills, while building and developing character. The "Brothers Carter" along with Tim's wife LaShell and others are committed to impacting young lives and recently launched their website at carterskids.org to help get the word out and generate support for the Foundation's multi-purpose facility. They are hoping many will become inspired to financially support the project and recently kicked off the fundraising campaign to construct the facility that will provide a much-needed support mechanism for the kids.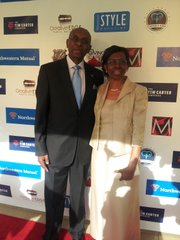 The athletes-turned-businessmen turned up the speed during a recent star-studded benefit at the Mosaic Bar & Lounge in Houston's Hermann Park District. The event was all about raising money for the youth facility and many showed up to support the cause. "It's all about the kids...I have spent time with kids in hospitals, in the schools, but when I was introduced to the foster care system, it really stood out to me that we can make an impact on those lives," stated Tim Carter. At present, the Carter's Kids Foundation has four residential homes for the youth and plans are underway for the multi-purpose facility to be constructed in the Richmond, TX area.
"This is our very first event and we are fortunate to have support from people like Danny Green, Charlie Ward and Eddie George…and the list goes on", he adds, "We have this platform to reach out and bring the community together and at the end of the day, the children in foster care will benefit from our efforts".

Tim and LaShell Carter beamed with excitement about the project and Tim's life partner was very proud of the Foundation's efforts. "We feel this residential treatment center is something great to help impact youth on a long-term level," stated LaShell Carter.

Danny Green, San Antonio Spurs 3-point sensation was in attendance and very fresh off a 7-game NBA finals series against the Miami Heat. The jet-lagged Green was committed to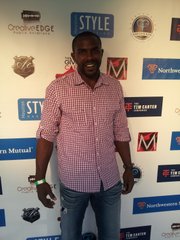 being a part of the event and got his feet wet in trying out the red carpet stardom. Green is supportive of the Carter's Kids Foundation and added, "I just try to let the kids know that anything is possible, but they have to work hard and apply themselves to be successful." The Foundation was also appreciative of Green's attendance after a very busy month of June and surprised him with a San Antonio Spurs-themed cake at the event, as well as had a shiny Black Bentley loaner waiting at his hotel to help celebrate Green's 26th birthday.
Other celebrities in attendance were former Houston Texans Antwaun Molden, former NFL and Austin High School (HISD) standout Devard Darling, former Houston Rockets guard Mike James and Houston City Councilman Larry Green.
Houston Texans' sensational strong safety/return man Danieal Manning was also in attendance, as well as the proud parents of Tim and Patrick Carter. The benefit got jumping thanks to Eddie George, NFL legend of the Houston Oilers/Tennessee Titans and former Heisman Trophy winner. In addition to his remarkable on-field successes, George, an established businessman, college administrator, restaurateur and college football analyst, displayed another talent during the Carter's Kids fundraiser and served as the event's spinmaster, as in DJ Eddie George.
For more information about helping the Carter's Kids Foundation toward building hope and fostering lives through the construction of the multi-purpose youth facility, the website is carterskids.org OR individuals and businesses may contact the area media representative at 713.568.5376.