Coach Fragrance Review: Signature Summer Legacy Edition
6/19/2013, 9:31 p.m.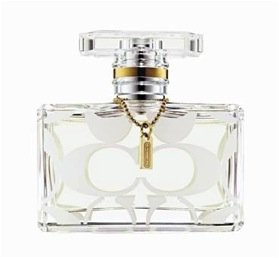 Summer is starting – and one of the easiest ways to transition your daily look for the new season is with a swap of fragrance – one that is light, floral, and fresh.
I had the pleasure of trying out Coach's Signature Summer Legacy Edition fragrance, a lovely scent that balances classic and flirty appeal.
Inspired by Coach's Legacy Collection, the new limited-edition fragrance, Signature Summer Legacy Edition, conjures the classic style of Coach's most beloved vintage pieces, revisited for the modern woman. The feminine fragrance blends light, fresh fruits and florals with smooth notes of wood and musk. Refreshing and optimistic like a clear blue sky and as effortlessly chic as Coach's most iconic pieces, the Legacy scent is the ideal finish to any summer look.
Coach Signature Summer Legacy Edition is available this summer 2013.