Parades, Trail Rides and Bar-B-Que Contest Spur on the 2013 Houston Livestock Show and Rodeo
Style Magazine Newswire | 2/20/2013, 12:49 p.m. | Updated on 2/20/2013, 12:49 p.m.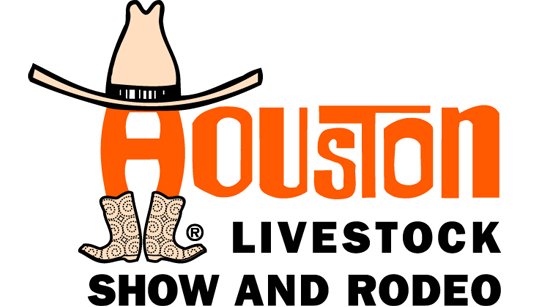 More than 15,000 junior livestock show exhibitors will call Reliant Center home for the Houston Livestock Show, as they prepare to compete for the coveted titles of Grand Champion in their various contests. More than $5.8 million will be awarded to junior livestock exhibitors in 2013.
The 2013 RodeoHouston® BP Super Series, Feb. 25 – March 8, and March 10 – 16, showcases the finest rodeo athletes in a tournament-style format. A winner is presented every night in front of crowds averaging 64,000 fans at each of the Rodeo performances. The top cowboys and cowgirls in all of rodeo have the opportunity to compete for a purse totaling more than $1.6 million.
The RodeoHouston Super Shootout: North America's Champions, presented by Crown Royal, is scheduled for Saturday, March 9. This one-day rodeo features champion athletes from 10 of the top U.S. and Canadian rodeos competing in RodeoHouston fan-favorite events: bareback riding, barrel racing, bull riding and saddle bronc riding. With a total purse of $200,000, this event is the richest one-day rodeo in the world.
The overall purse and additional earnings at RodeoHouston total more than $2.04 million for 2013.
Leading up to RodeoHouston, FOX Sports Southwest will televise a 30-minute preview show and a "Meet the Cowboys" special profiling the athletes who will compete at RodeoHouston.
FOX Sports Southwest will provide live television coverage of the RodeoHouston Super Shootout and the BP Super Series Semifinals, Wild Card, and Championship rounds. A 15-minute nightly recap show also will be televised on FOX Sports Southwest following the network's live event programming on the five live event nights. Each night's rodeo competition will be streamed live on foxsportssouthwest.com.
Free Mobile App
The Houston Livestock Show and Rodeo has launched a brand new, free mobile application in partnership with Nashville, Tenn.-based company Aloopma for 2013. The multi-feature app is available for iPhone and Android devices and ensures the visitor experience is easy and enjoyable. The following categories are included for navigation ease: parking and maps; schedule and lineup; shop, dine, and more; rodeo scores; news and socialize; radio and camera. The app features a meet-the-athletes section, as well as live updates of the athletes' scores, so fans can follow their favorite cowboy or cowgirl to the Championship Round. The user also can create a personal schedule from the many events the Show has to offer and even purchase tickets to their favorite RodeoHouston star entertainer, based on availability, through Ticketmaster.
There are great seats still available for most RodeoHouston performances, with Rodeo/concert tickets starting as low as $10 for Value Wednesdays and $18 for all other days. Complete ticket availability can be viewed online at https://www.rodeohouston.com/Tickets/TicketAvailability.aspx (go to rodeohouston.com, click on TICKETS, click on TICKET AVAILABILITY).
The Houston Livestock Show and Rodeo is a Section 501(c)(3) charity that benefits youth, supports education, and facilitates better agricultural practices through exhibitions and presentation. For tickets and more information, visit www.rodeohouston.com.