EXTRA EXTRA: Beau Ties for New Year's Eve
Eric Ford | 12/23/2013, 11:25 a.m. | Updated on 12/23/2013, 11:25 a.m.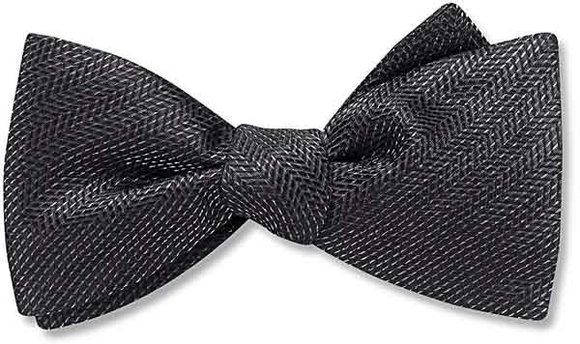 Bottles poppin', confetti flying, kisses at the end of countdowns, the most memorable time of the year is fast approaching and you must be camera ready.
Your outfit is the most stressful, but exciting part when planning for those extravagant, extraordinary, great Gatsby kinds of New Year's Eve celebrations, and you will need that last finishing touch to make it pop.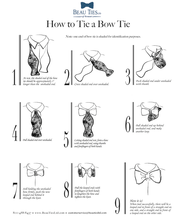 David Mutter and David Kramer, the new owners of the Beau Ties Ltd Of Vermont, express that any finishing essential for New Year's Eve 2013 will be a bow tie.
"It gives any outfit a chance to be different and high quality," said Mutter. "It's that flashy accessory that can turn any traditional fit to a conceptional one."
Beau Ties, located in Vermont, is a business that specializes in custom made bow ties that vary in color, size, theme, season, limited or designer, style, and occasion.
They also provide other items like tops and bottoms, including accessories like neck ties, scarves, hats, socks, belts, pocket squares, and etc., which make Beau Ties a one stop shop for all needs for the upcoming New Year's Eve holiday.
"My favorite bow tie to choose for the occasion will be our "Mr. Black Magic" bow tie," said Mutter. "The texture is woven black silk with black stripes which is simply extraordinary for this occasion."
Mutter describes that "Mr. Black Magic" is a tie that can be used not only for New Year's, but any event because of its color and the texture; it's an all year bow tie for anything.
Black, gold, and white are the color pallets for this New Year's Eve fashion and with a great color block, your outfit will bind together.
"Even women now are utilizing our site for our custom made ties," said Mutter. "For both man and woman to have the same tie for New Year's will be fun, passionate, and bring each other closer for the new year to come."
Open 24/7 online, Beau Ties website is here to help you find the correct bow tie for you, and make the purchasing process a smooth breeze.
As we speak, Beau Ties is gearing up for the New Year's rush by having a flash special where select black and white bow and neck ties are offered on a discount.

Since the beginning of Beau Ties in 1993 with first owner, Bill Kenerson, the business has been supplying bow ties all over the nation where sewing, shipping, sales, and marketing can take place all at once and work successfully.
"Obtaining the company was an honor," said Mutter. "They needed people with style, personality, focus, and a heart for the business which Kramer and I possessed and more."
Mutter continued to explain that this type of business needed leaders who show potential, understood the value of their hand-stitched merchandise, and who can make the costumer happy.
And here is an opportunity for one lucky Houston Style Magazine reader to be happy and receive a free costumed made bow tie, including a "How to Tie A Bow Tie" guide for the 2013 New Year's Eve Holiday. Simply take a photo of yourself in your best suit and tie outfit, male or female, and post it on your Instagram explaining why you love bow ties and why you deserve to win. You will then have a chance to win a New Year's special Bartok/Solti bow tie. When posting your photo, be sure to tag Houston Style Magazine (@stylemagazine) and Beau Ties (@BeauTiesLtd) along with the hashtag #NYEBeauTies and #HSMGiveaway. A winner will be chosen on December 26th, so stay updated on Houston Style Magazine's social media handles to see if you won our special New Year's prize. You may only enter once, so choose your photo wisely.
The time will be upon us soon, don't miss out on what Beau Ties has to offer and continue to stay up-to-date with Houston Style Magazine as we give you more style tips and ideas for New Year's Eve.
Let the contest begin, and remember to be camera ready!