Mary Barra: GM's First Female CEO
Style Magazine Newswire | 12/12/2013, 12:39 p.m. | Updated on 12/12/2013, 12:39 p.m.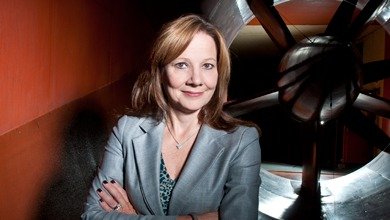 General Motors promoted insider Mary Barra to serve as the new chief executive officer, the first female head of a major U.S. automaker. Barra, an executive vice president and 33-year GM veteran, will succeed current CEO Dan Akerson on January 15, the company said. Barra will become GM's fifth CEO in less than five years. Since August, Barra has served as executive vice president of global product development and global purchasing and supply chain, according to her company bio. For more than two years before that, she was an executive VP focusing on international design, engineering, program management and quality. Barra started at GM when she was 18 as part of a cooperative education program. As the incoming CEO of a Fortune 500 company, Barra joins the ranks of 21 other female chief executives.
For more information, visit www.cnn.com.