Straight from the Horse's Mouth
Yolanda Pope | 8/8/2013, 11:38 a.m. | Updated on 8/8/2013, 11:38 a.m.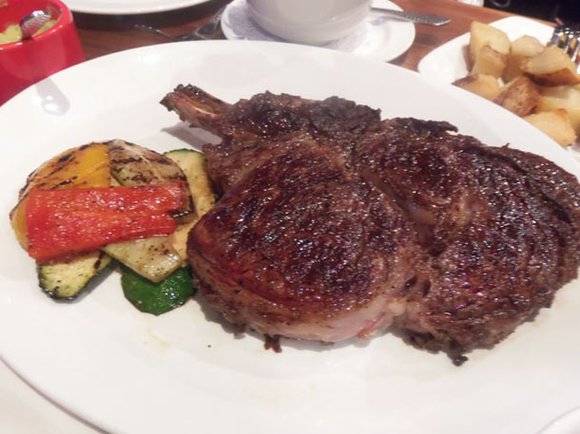 In a city of full of grillers, master chefs, brewers, and wine makers, we have a vast choice of places to wine and dine. In a small neighborhood just outside of downtown, there is La Casa Del Caballo, (The House of The Horse), and "The Horse" is the cook; Carlos Abedrop, who is called "El Caballo "by his friends is also the owner. Originally from Saltillo Mexico, Carlos watched his dad prepare food for friends and family; there were always people at their house because "that's just the way it was" Carlos said. When he reached his teen years his dad began to include Carlos and his older brother in the meal preparation.

Shortly thereafter, Carlos started treating his friends to "Friday Lunch" at his house; the parties were so popular, his house was always full of people, and his friends always suggested that he start his own restaurant. The first "La Casa Del Caballo" was opened in Saltillo and the reputation of the food had travelers from as far as Canada coming to dine in his establishment. Houston Style Reporter Samantha Vallejo and I were treated to a small feast with Publicists Paula Murphy and Mark Hanna. General Manager Roger De La Fuente, III orchestrated the tasting that began with: "Coctel de Camaron"- shrimp that is cut up, served in a spicy red sauce with avocado slices, "Carne Asada" - steak tacos with a variety of fresh salsas and "Enchiladas Saltillo" which are " Queso fresco filled corn tortillas topped with a special salsa consisting of five types of chiles, crema mexicana, melted queso chihuahua and toasted sesame seeds. " They were served with their "House Style Mexican Rice" and "Frijoles Refritos" - refried beans.

Samantha said "I've been a bit skeptical when it comes to authentic Mexican food, (my pops is from Mexico ) I'm just so use to everything made homemade and Casa Del Caballo was just that. Homemade, authentic Mexican dishes that make you want to lick the plate. I am a lover of beans - always willing to try different bean dishes. I have to admit I can't remember the last time I had beans like the way Casa Del Caballo served them." The beans were slow cooked creamy, seasoned slightly and each spoonful just melted in my mouth and so did the enchiladas.
The main course consisted of the slow roasted brisket; the cowboy cut bone-in prime ribeye, with crisp potatoes, and grilled vegetables. The meat was so tender, I didn't need a knife, it was seasoned just enough to enhance the natural flavors, and a little fat was left on the edges which added a rich flavor to every bite. Samantha words sum up our experience, "Las personas tratan como si fueras de la familia y la comida era como su mamá estaba en la cocina." Every person is treated like family and the food was as if her mother was in the kitchen. They are located at: 322 Westheimer Houston Texas; their web address is : www.lacasadelcaballo.com. Thanks for Reading! Follow me on Twitter: @ YPEatingwithstyle & my blog www.eatingwithstyle.wordpress.com.