Pinot's Palette Houston's Newest Hot Spot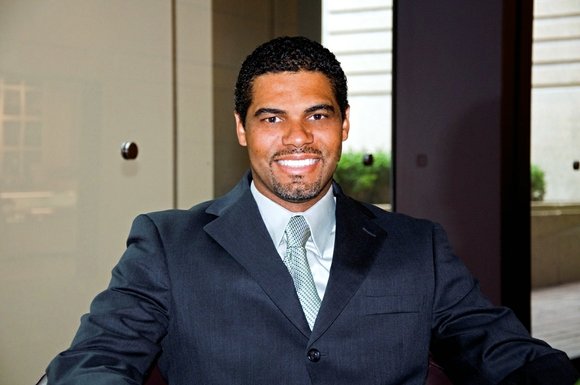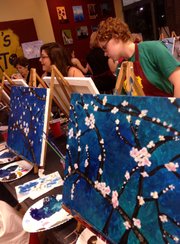 Are you tired of the same old scene in Houston? Looking for something different but not outrageous? Then Pinot's Palette has something in store for you! Located in The Woodlands, this hot spot delight is the most comfortable dive around town. And here's the kicker. It's not a waste of occupied space and idle conversation. You actually take away something that is priceless – your own created fine art! Not your everyday paint class, Pinot's Palette is a paint social where people from all over can mingle, drink glasses of wine, nibble on foods that go with wine, and simply wind down to soft jazz into their own creativity.

This weekend Rebecca The Writer® caught up with Gene Padgett, owner of Pinots Palette (Woodlands). He hosted his birthday party at his arty parlor. It was a charming and contemporary guest list of family, friends, and novice painters. All came together in celebration of Gene and fine art as they portrayed their minds on canvases. The evening's impressions were cherry blossom trees with a rich aquatic blue background, taught by retired HISD art teacher, Terry Burton. When asked how easy is it to paint she said, "Well you're painting with acrylic paint first of all. It's a step by step process in that we go from dark to light; so it's an easier process. We let each layer dry and we continue to paint on top of each layer; which is much easier for people."
Celebrating its 6 month anniversary, Gene Padgett has very much accomplished his mission to provide an easy platform for anyone to come out, enjoy fine wines, fine art and people. It's a fun place to hang after a rugged day at work, or kick it with your crew. Pinots Palette provides everything. No need to bring anything but an open mind and your favorite bottle of wine.
Go online and sign up for a class today! Like them on Facebook /pinotspalettethewoodlands. Follow them on Twitter @pinotwdlnds and pin your painting on Pintrest. To learn more about Rebecca The Writer go to www.rebeccathewrtier.net