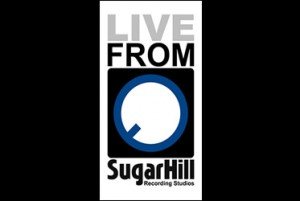 Tyagaraja is a singer/songwriter from the Houston and Austin areas. His voice, songwriting and lyrical content display the teachings he has absorbed from pilgrimages to India and his travels across the United States. While those spiritual experiences are his inspiration, the sultry folk/rock music that he writes is accessible, personal and universally enjoyable. Tyagaraja's first band, Million Year Dance, won Album of the Year in the 2008 Houston Press Music Awards. His first full-length solo album, An Open Book, is due late March 2010.
Wild Moccasins are a quintet of 20-somethings with a sound that balances a musical guile beyond the band's years with a vibrant energy that flaunts its youth. Winners of Best EP in the 2009 Houston Press Music Awards, the band just returned from an East Coast/Midwest Tour which found them recording sessions with the likes of Daytrotter, My Old Kentucky Blog, WOXY, BreakThru Radio and If You Make It. The band is finishing up recording their first full-length release and getting ready to represent Houston at SXSW 2010.
Zenfilm is an EMMY award winning film production company and HD post boutique based in Houston, TX. The creation of producer/director team Merideth Melville and W. Ross Wells, Zen has experienced exponential growth and gained national recognition since founding in 2005. Zen works with agencies and record labels to create national TV commercials, music videos and viral media. They also develop and maintain sustainable social marketing initiatives.
Founded in 2001, OutboundMusic.com is an Internet radio and music retailer whose goal is to promote music produced by independent recording artists. They currently promote nearly 700 artists, both Texas based acts and many international talents.
The show is free. Listeners can login for a live stream at http://www.outboundmusic.com/lfsh. All episodes are available at http://www.livefromsugarhill.tv or on iTunes.
WHAT: Live From SugarHill Episode XIV featuring Tyagaraja & Wild Moccasins
WHEN: Thursday, January 21, 2010 7 - 8p.m. CST at http://www.outboundmusic.com/lfsh