Citrus Fest is Coming to Central Market!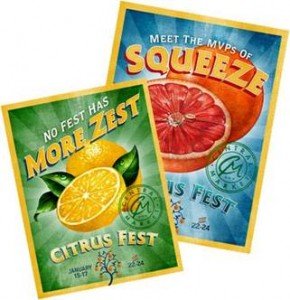 While a cold front is making its way into Houston, Central Market is forecasting a high chance of sunny citrus with plenty of zestful flavors! We're rolling out the orange carpet for our first-ever Citrus Fest, January 15 – 17 and January 22 – 24 at Central Market ,3815 Westheimer, Houston, TX 77027.
Just in time for a refreshing start to the New Year, citrus fruits (grapefruits, oranges, limes, lemons and beyond) offer a zing of flavor and boast some pretty impressive health and wellness benefits.
From the pith to the peel, citruses pack a powerful punch of free radical-fighting antioxidants, vitamins and more in every bite or sip – which can improve skin's elasticity, heart health and the ability to absorb calcium for healthy bones. Even just the scent of citrus can boost energy and lift your mood!
Be sure to stop by Central Market for fresh-squeezed juices, recipes utilizing citrus both sweet and savory, delicious demos and brand new products to put a little pep in your step.