Maria Shriver Honored at LA Focus First Ladies High Tea/Sat. Oct. 3 @ 12 Noon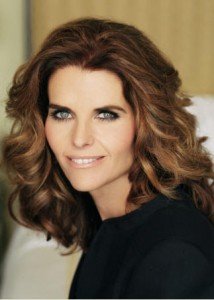 On Saturday, October 3, 2009, over 950 women will gather to honor California First Lady Maria Shriver and Crenshaw Christian Center first lady Dr. Betty Price for their contributions to the community during L.A. Focus Newspaper's 12th Annual First Ladies High Tea at the Beverly Hilton Hotel, 9876 Wilshire Blvd, Beverly Hills, CA at 12 noon. A VIP Red Carpet Reception with First Lady of California Maria Shriver will be held at 11:00 AM.
Shriver is being honored with the newspaper's Legacy Award for her commitment to low-income families and community service. Since her husband, Arnold Schwarzenegger, became California's 38th Governor in 2003, Shriver has actively sought to make California a better place for all residents. Shriver has tirelessly worked as an advocate for numerous groups, including women, the working poor, and Alzheimer patients. Shriver has also promoted activism as the local level with her WE program targeted at all Californians.
Also being honored with a Legacy Award for her outstanding service is Dr. Betty Price, who's recently released her fourth book, entitled "Warning To Ministers, Their Wives and Their Mistresses".
"I count it a privilege and I thank God that other first ladies look to me for an example and that I have really lived the example for them. That's all I want to do is be an example and help people," said Price, speaking From her offices in the 32-acre Crenshaw Christian Center complex founded by her husband, televangelism pioneer, Dr. Frederick K.C. Price.
The Tea is being hosted by Dr. Beverly Crawford, senior pastor of the Inglewood-based, Bible Enrichment Fellowship International and actress Wendy Raquel Robinson.
"I congratulate the wonderful honorees and I salute all of the First Ladies and their incredible husbands and congregations!," says Robinson, who is making her second appearance as a co-host of the event.
Top selling gospel recording artist Karen Clark-Sheard will headline the entertainment for the tea, which will held from noon to 3pm, and includes Kathy Taylor-Brown, the Clara Ward Singers and a showing of St. John's resort collection 2010.
L.A. Focus created the First Ladies High Tea in 1998. The goal of this event is to honor the role of women in the community and church with particular respect to the influence and impact they have in the lives of youth. Sponsors include Wells, Fargo, Susan G. Komen For the Cure, Amtrak, Broadway Federal Bank, CCLI, Siebert Brandford Shank and One Legacy Foundation.