Fifth Ward Enrichment Program Annual "Heart of Houston" Awards Luncheon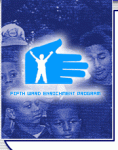 City Council Member and emcee Jarvis Johnson will lead the festivities. The celebration will include reception entertainment by jazz artist Joe Carmouche and keynote remarks from each honoree.  The public is invited to attend the event, also the major fundraiser of the year for FWEP.
Sallie and Percy "Frenchy" Creuzot are the owners of the wildly popular Frenchy's restaurant, pioneering Louisiana Creole cuisine in Houston by opening the first Frenchy's Po-Boy in 1969 on Scott Street. From its humble beginnings, Frenchy's has grown to become the hometown favorite for millions of customers over the years, with a full Creole-style menu of sides to accompany the famous, Creole seasoned Frenchy's chicken. Frenchy's is a strong supporter of our community annually underwriting many of our city's nonprofit organizations and programs.
Dr. Felix Cook has made a lifetime commitment of contributing to the education of young people.  He spent 20 years as an Adjunct Professor of Higher Education at Texas Southern University.  Prior to that, he served 36 years in the Houston Independent School District (HISD) system.  His career in the district spanned a number of areas. Dr. Cook held the titles of Deputy Superintendent of Personnel, Assistant Superintendent for Secondary Schools in Area II, and Principal or Assistant Principal of several campuses including Sharpstown and Wheatley High Schools.
"Year after year we honor distinguished community leaders who can set an outstanding example for our young people," said Charles Savage, Executive Director of FWEP.  He adds, "This year is no exception, as the Creuzots and Dr. Cook represent the essence of leadership and what it means to give back to society."
Since its inception in 1984, FWEP has empowered boys to become responsible men and productive members of their families and community.  The United Way agency achieves this goal through innovative programs for youths and their parents.
FWEP offers to 250 inner city African American and Latino youth more than 20 support services that deter chemical dependency, teen pregnancy, school delinquency and dropouts, while promoting self-discipline, personal accountability, and self-esteem. These services are provided year-round through the School-based Projects, and the Teen Enterprise Center (TEC).