Jackson's Will Cuts Out Ex-Wife Debbie Rowe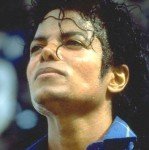 The will, dated July 7, 2002, estimated his estate at that time at more than $500 million.
It names his mother, Katherine Jackson, as a beneficiary of the trust and the guardian of Jackson's children, who are named in the will.
It also names entertainer Diana Ross as a successor guardian for the children and their estates if something happens to Katherine Jackson.
Ross introduced the Jackson 5 on the Ed Sullivan Show in the late 1960s and was instrumental in launching their career. She was a lifelong friend of Michael Jackson.
Meanwhile, a person familiar with the situation said no public Jackson memorial was planned for Neverland.
Santa Barbara officials had discussed the possibility a memorial or public viewing could occur Thursday.
But the person, who is not authorized to speak for the family and requested anonymity, said nothing was planned for Neverland at least through Friday. The source said it appears more likely a funeral and burial will take place in Los Angeles. The family has the final say.
The person says billionaire Thomas Barrack, who owns Neverland in a joint venture with Jackson, sought an exemption to bury the singer at the ranch. But the person says it's a complicated process and it couldn't be done for a burial this week.
The will gives the entire estate to the Michael Jackson Family Trust. Details of the trust will not be made public.
The documents said Jackson's estate consisted almost entirely of "non-cash, non-liquid assets, including primarily an interest in a catalog of music royalty rights which is currently being administered by Sony ATV, and the interests of various entities."
One of Jackson's most lucrative assets is his stake in the massive Sony-ATV Music Publishing Catalog, which includes music by the Beatles, Bob Dylan, Neil Diamond, Lady Gaga and the Jonas Brothers, and is estimated to be worth as much as $2 billion.
Jackson's longtime lawyer John Branca and John McClain, a music executive and a family friend, are named in the will as co-executors.
In a statement, Branca and McClain said: "The most important element of Michael's will is his unwavering desire that his mother, Katherine, become the legal guardian for his three children. As we work to carry out Michael's instructions to safeguard both the future of his children as well as the remarkable legacy he left us as an artist we ask that all matters involving his estate be handled with the dignity and the respect that Michael and his family deserve."
The five-page will is signed by Jackson, and each paragraph includes Jackson's scrawling initials.
Jackson, who died Thursday at age 50, left behind three children: son Michael Joseph Jr., known as Prince Michael, 12; daughter Paris Michael Katherine, 11; and son Prince Michael II, 7. Rowe was the mother of the two oldest children; the youngest was born to a surrogate mother, who has never been identified.
Katherine Jackson was granted temporary guardianship Monday of Jackson's three children. A judge held off on requests to control the children's estates, and gave her limited control over her son's property.