Walmart Brings Families Additional Cost-Savings and Convenience With Nationwide Launch of Walk-in Bill Pay Services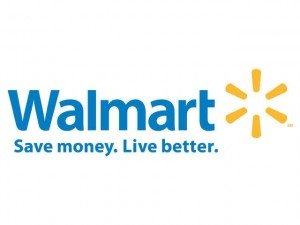 The new service provides convenient, affordable options to the growing number of financially underserved Americans who do not use traditional checking accounts to pay bills in person. According to research commissioned by Walmart, more than 21 million households pay at least one bill in person every month.
"More and more Americans are looking for ways to save money on financial transactions and enjoy the convenience and confidence of knowing their bills are paid on time," said Jane Thompson, president Walmart Financial Services. "We're introducing Walk-in Bill Pay nationwide to provide another affordable money service option that will help families manage their monthly budgets so that they can save money and live better in these tough economic times."
Study Paints Picture of Americans' Pressing Financial Needs
To gain a better understanding of the money management challenges many families face today, Walmart commissioned Aite Group to conduct a study of financially underserved individuals across the country. The study shows paying bills in-person remains mainstream among a large segment of Americans who make less than $45,000 in annual income per year. Often, these consumers utilize third-party walk-in bill payers to pay their basic household bills.
"Customers choose to pay in-person for practical reasons such as getting a printed receipt to confirm payment, paying with cash, holding on to their money longer and paying bills closer to the due date," said Gwenn Bezard, research director, Aite Group. "Walmart's Walk-in Bill Pay provides a low-cost option that meets these customers' needs and minimizes the number of service fees or late payment charges they may incur otherwise."
The study also reveals Walmart's low prices on bill-pay transactions could cut customers' costs in half versus average third-party bill pay services, saving Americans as much as $100 million annually.
Benefits of Walk-in Bill Pay
Earlier this year, Walmart began rolling out Walk-in Bill Pay nationwide. Walk-in Bill Pay allows customers to:
-- Save money on bill pay transactions;
-- Pay on time, even up to the day a bill is due;
-- Receive a printed receipt confirming payment;
-- Pay bills in person outside of regular work hours; and
-- Pay local and national billers
The Walk-in Bill Payment and Same Day Bill Payment pricing structure gives customers control of when they pay a bill and how much they spend to make the transaction. For example:
-- Standard Delivery Bill Pay provided by CheckFreePay(TM) -- Delivered within three business days-- for $.88
-- Next-Day Delivery Bill Pay provided by CheckFreePay(TM) -- Delivered the next available business day--for $1.88
-- Same Day by MoneyGram(R) -- Notification sent to the biller within 10 minutes-- starting at $4.50
-- Money Orders -- Purchase a secure MoneyGram(R) Money Order and pay your bills for $.60
Also at Walmart MoneyCenters or customer service desks, Walmart provides customers with ways to save as they manage their finances through the following services:
-- Check Cashing -- With Walmart check cashing, you can conveniently cash your payroll or government check for a maximum fee of $3.