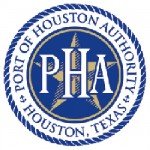 Commissioners welcomed the 18 college and graduate school participants in the authority's summer intern program, and the interns expressed their gratitude for the opportunity in a special presentation. Interns represent Houston Community College, Long Island University, Prairie View A&M University, Texas A&M University-Galveston, Texas Southern University, Texas State University, University of Houston, University of Houston-Clear Lake, University of Houston-Downtown and University of New Hampshire.
CONSTRUCTION MATTERS
(Agenda G2) Commissioners approved a construction contract to Metropolitan Landscape Management, Inc. for Bayport North Shore Landscaping for $223,657. Trees and shrubbery planted in 2000 as part of the Bayport Channel Stabilization project, adversely affected by several dry growing seasons, will be joined with additional landscaping, which will be also provided to enhance the environmental aesthetics of the communities north of the channel.
(Agenda G3) Commissioners approved a construction contract to Brooks Concrete, Inc. for Morgan's Point Sidewalks for $68,096. This public safety project near the Barbours Cut Container Terminal will construct a sidewalk along Vinsonia Ave. in Morgan's Point and also provide additional recreational benefits as a part of the port authority's commitment to the Morgan's Point community.
(Agenda G5) The commission approved a construction contract to Forde Construction Co., Inc. for Concrete Replacement at Wharf Nos. 23, 26 and 29, located near the Turning Basin Terminal, for $2.03 million. The concrete pavement at the bulkhead line at Wharf Nos. 23, 26 and 29, originally constructed in the 1960s, is in need of replacement. Additionally, concrete pavement at various locations along the Lower Level Road needs replacement.
(Agenda K4) The commission approved advertising and receipt of competitive sealed proposals for Bayport Terminal Maintenance and Repair and Building, Phase 1 for $16 to $18.5 million. Required services include the facility design for a building of approximately 65,500 square feet with maintenance offices, equipment repair bays, parts and specified equipment storage. The project site work includes adjoining parking, service roads and utilities.
ENVIRONMENTAL MATTERS
(Agenda K3) Commissioners approved advertising and receipt of competitive sealed proposals for Bayport Container Terminal Administration Building for $8 to $10.5 million. The project includes a two-story building of approximately 30,000 square feet for Operations, Customs and future tenants. As part of the PHA's strong commitment to environmental stewardship, the PHA will seek certification by the U.S. Green Building Council as a Leadership in Energy and Environmental Design (LEED) structure.
(Agenda K7) The commission approved advertising and receipt of qualifications for engineering and design services, construction management services, project coordination team representation, geotechnical services, surveying, marsh management and other general assistance for the Houston Ship Channel project and beneficial use sites. As the local sponsor for the Houston-Galveston Navigation Channels project to deepen and widen the Houston Ship Channel, the PHA is responsible for the local share, and has been deeply involved with all facets of the project with the U.S. Army Corps of Engineers. The initial construction phase of the project is complete and it is in the deferred construction phase, where additional placement sites and beneficial use sites are being constructed.